Amateur Radio News... 09 juillet 2015

European Radio Amateurs' Organization

open to the world wide amateur radio community

Amateur Radio News...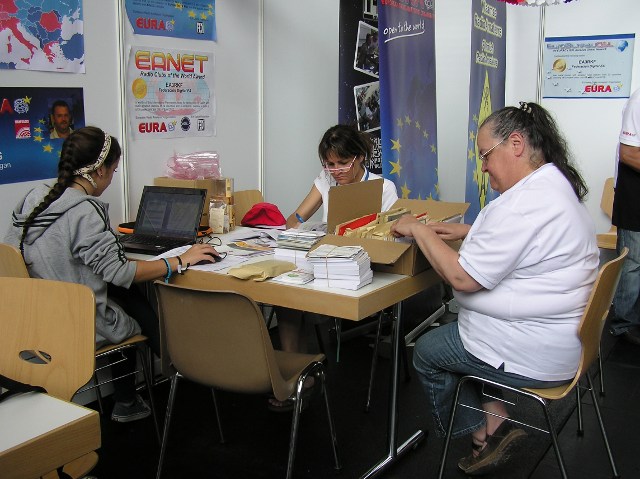 10th anniversary of EURAO and fourth time attending the exhibition in Friedrichshafen.
Lots of hams to greet and exchange views. Members, yes, but also friends. Some of them old friends of each year. Others just met for the first time. True ham spirit in the air. That's our hobby, that's EURAO.
Let's tell what happened that weekend...
In the last General Assembly (2015-06-27) a new Board of Directors was elected for a period of two years: President ON4PM, Vicepresident YO9RIJ, Secretary-General EA3CIW and Treasurer EA3CWZ.
Good luck in your job, guys.
Unsubscribe: If you do not wish to receive this newsletter any more, just reply to this email stating UNSUBSCRIBE in the subject. If you prefer to receive it in another email, tell us the old and new address, and we will change it.

© 2005-2015 EURAO - European Radio Amateurs' Organization